We are having a 'homemade' Christmas tree this year. Meaning that I got nothing out of the attic (except our stockings!) We bought a beautiful tree Monday. We are making a few homemade gifts as well. I'll be sure and post pics of our tree when we've got it close to decorated. We are decorating as we make! So far we've: made a construction paper chain, fruit loop on yarn chain, plaster of paris handprint ornaments and assorted crafty ornaments from Hobby Lobby.
Today I found this great link to making recycled magazine bows for presents! We're definitely going to try these! I've got to get some brads and we're set! Click here:
Magazine Bows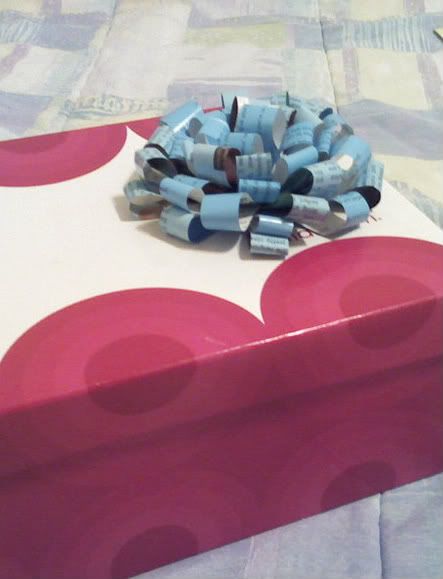 Let me know if any of you try these or have any other suggestions!
Dia